Huma Qureshi was born on 28th July 1986 into a Muslim family, and she grew up in New Delhi, the capital city of India. A look
Huma Qureshi is well known female celebrity in the Hindi and Tamil film industry for her work as an actress, model, and producer in the film industry. A look
When she began her theatre career, she performed in a few theatre productions under the mentorship of N K Sharma, who was both her mentor and acting teacher during those days.
In 2008, she moved to Mumbai in order to audition for film roles, which was her first step into the film industry. A look
Quick Facts about Huma Qureshi
Real Name: Huma Saleem Qureshi
Nic name: Huma
Age: 36 as on 2023
Date of birth: 28 July 1986
Profession: actress, model, and producer
Height: 165 cm
Religion: Muslim
Zodiac sign: Leo
Birthplace: New Delhi, India
Home town: New Delhi
Nationality: India
Maternal status: unmarried
Family status of Huma Qureshi
Father: Saleem Qureshi
Mother: Ameena Qureshi
Brother: Saqib Saleem, Haseen Qureshi, Naeem Qureshi
Sisiter: Nil
Education: Honors graduate in history (B.A)
Higher Education: Attended Gargi College in New Delhi where he graduated with honors with a Bachelor's degree in History from the University of Delhi.
Huma Qureshi net worth: as of 2022 is $4.5 Million
Huma Qureshi Best outfits
It is important to note that as far as the outfit of the actress is concerned, Huma Qureshi is a vibrant and ethnocultural actress, it has been seen that she loves to wear all types of outfits and all of these outfits look stunning, glamourous, and beautiful on her.
There is no denying that Huma Qureshi looks stunning and bold in this glitter saree outfits
Huma Qureshi wears a pink embroidered saree outfit worn with a lace blouse
Huma Qureshi looks stunning in a double-toned floral sari outfit, as shown in the pictures above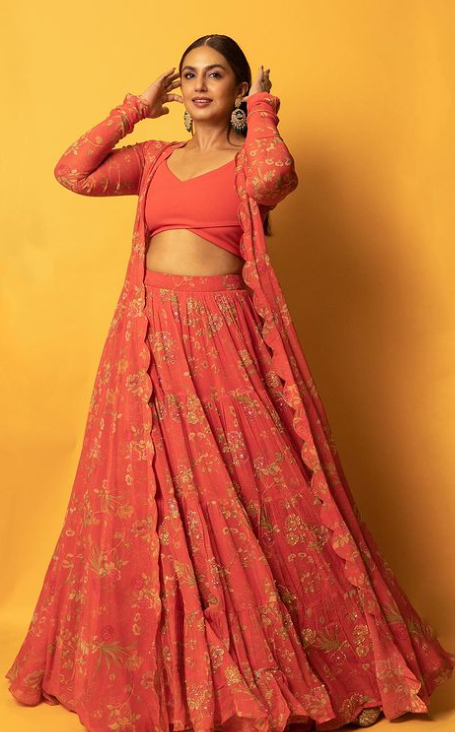 As you can see in the picture above, Huma Qureshi is wearing a red embryodray lehega with a dark golden works
A sparkling Qureshi in a gray net embryodray lehega with a grey hair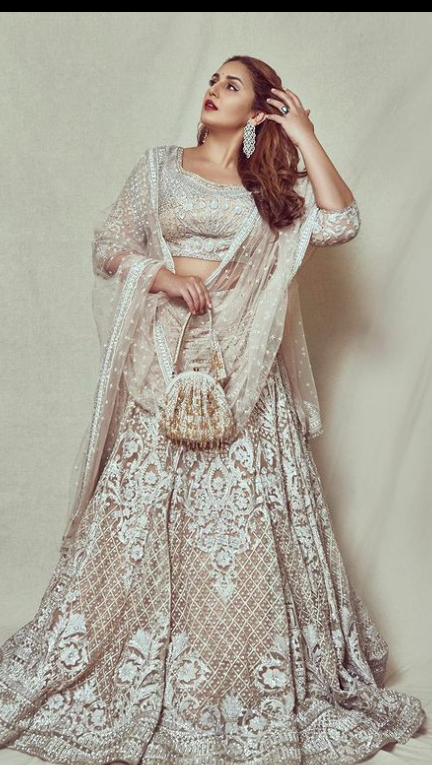 Here is Huma Qureshi looking absolutely gorgeous in a white lehenga with heavy stome work all over the lehenga
Radiates gorgeousness in huma latest look with her red skirt and bandeau top that complement her gorgeous figure
It was very heartwarming to see Huma Qureshs dressed in an intra-traditional outfit and suit in her Desi avatar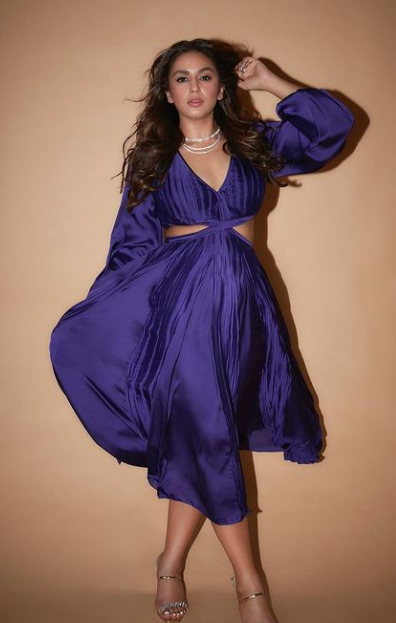 Blue silk blue frill dress, Huma Qureshi redefines the meaning of elegance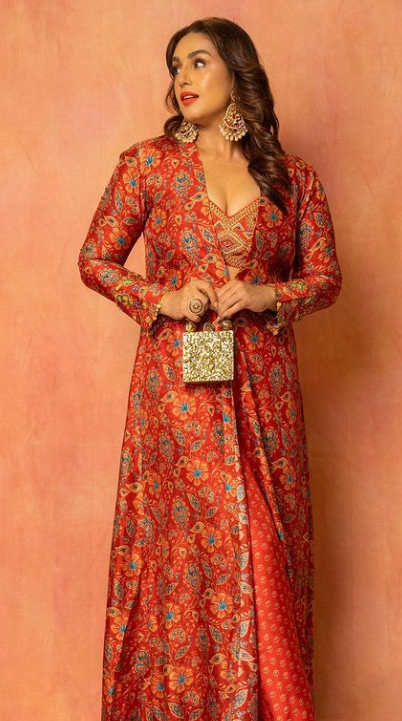 In this Bell Bottom suit outfit, Huma Qureshi looks stunning and really cute
Huma looks stunning in a green dress with a high slit that accentuates her beauty
Qureshi wearing a maxi dress with a ponk thigh slit on the left side of her body
Stylishly dressed in this chic co-ord outfit, qureshi looks great
In a bodycon dress paired with a coat ensemble, Qureshi looks stunning and ethnic at the same time
It was a stunning sight to see Huma Qureshi in a black outfit with a long over caot
K-Celebrity is a website and online platform that offers you the opportunity to view biographies, fashionable outfits, and photos of Hollywood and Bollywood celebrities who are also gaining popularity right now on social media and in the news.
Keep following our website if you are interested in celebrity, entertainment industry and more about the latest news and trending topics on the internet as it will keep you informed about all of them form time to time.
If you have any other questions that you would like our website to answer, please send us an email
Check Out Related Articles: